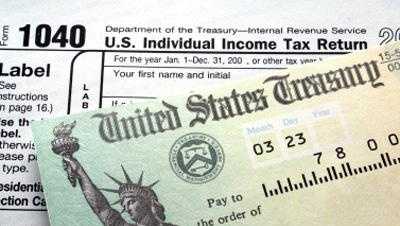 There are a lot of scam warnings at tax time, but you may not have considered this one before: Make sure you check out your tax preparer.
Last week, a court approved an injunction requested by State Attorney General Maura Healey, aimed at stopping a Lowell tax preparer, Samuel Dangaiso, of Tax Enterprises, from doing business.
"We allege that this defendant filed more than $2 million in fraudulent deductions and pocketed tens of thousands of dollars of the falsified refunds," said Healey. "This tax season, we will be watching for scam tax preparers and will take action to stop tax fraud in order to protect the public."
The attorney general's office alleges that Dangaiso filed tax returns that included invented, unjustified deductions without the knowledge of his clients.
Dangaiso would then direct the full refund to his own bank account, pay the customer their expected amount and then keep the rest, Healey said.
The investigation revealed that he kept at least $150,000 in refunds from more than 300 returns since 2009.
The IRS strongly suggests that consumers check the qualifications and history of their tax preparer. The IRS maintains a directory of credentialed preparers that you can access through this website.
Additionally, the IRS said that consumers should never sign a blank return.
They should also double-check all routing numbers for bank accounts on their filings to verify that refunds will be sent directly to them and not to the preparer.
Additional resources for business accounting tips are available here